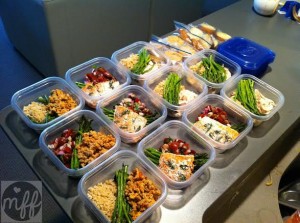 So cliche however ever so true, fail to plan and you will certainly plan to fail.  I work full time as a project manager in the Pharmaceutical industry and often work 45-55 hour work weeks, in addition I also work for for one of the most well respected traveling makeup company's in the tri-state area  on the weekends and teach spin classes at 5am during the week.
No matter how "busy" I may seem there are three things I hold at ultimate importance, the first is my relationship with God, the second is my marriage,the last thing is how we treat our bodies.  I believe that our bodies are a temple and we should treat them as such, so i genuinely care about the food that goes into our mouths and living an active and healthy lifestyle. Some days this requires a bit more effort however I have never regretted a workout nor have I ever regretted taking 2 hours out of my week to food prep.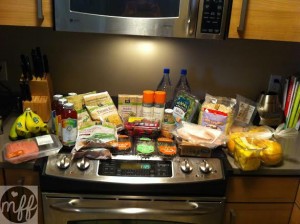 Here are a few keys I use to ensure I start the week on the right foot:
Find a system that works for you! I generally never take a job on Sundays so I use that day to enjoy time with my husband, make a run to whole foods and prep some food in the crock pot or oven for the week.
Don't over complicate the process, bake your favorite proteins and veggies  in bulk, keep it simple.
Pack in your Tupperware and load into your fridge, you will be less likely to reach for something unhealthy when you have something delicious and nutritious in the fridge
Enjoy and don't stress, sometimes I get to prep sometimes I don't, either way I make an effort and at the end of the day that's what matters.
Stay Fit, Stay Healthy,
Jocelyn