Go Green Baby :) My Favorite Green Smoothie
Who doesn't need extra energy in the morning? Before you run for the coffee pot try this little green pick me up!! This smoothie is an incredible source of fiber, calcium, B vitamins, Potassium, Iron, Magnesium, Vitamin C, Zinc and healthy fats all of which are not only easy on your waist line but amazing on your skin and aging.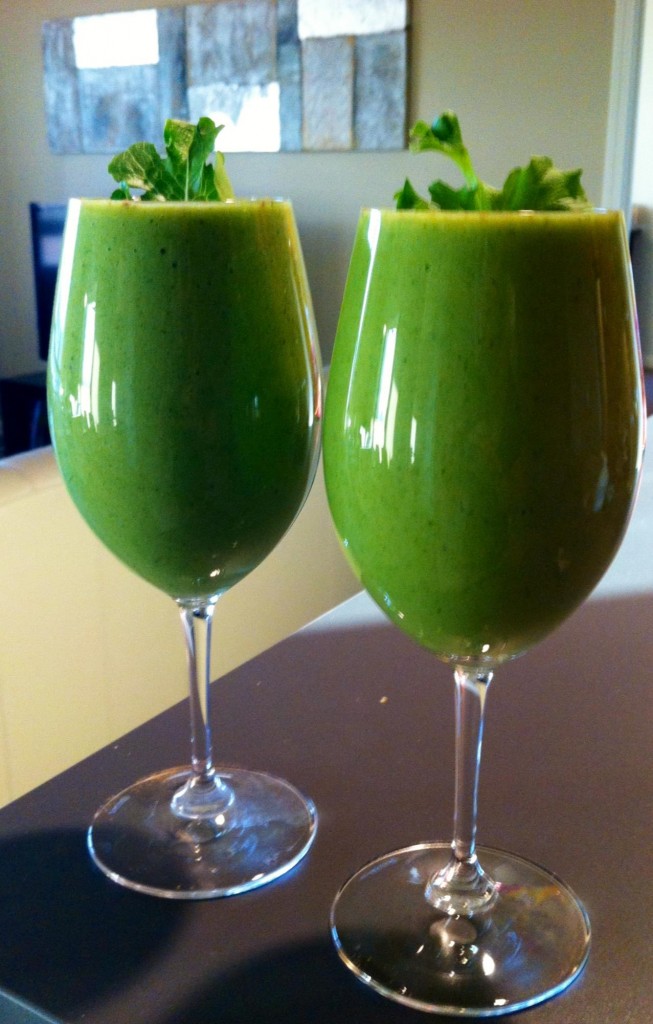 -1 Cup of Baby Kale
-1 Cup of Baby Spinach
-1/2 Ripe Avocado
-Small Piece of Fresh Ginger
-1 Small Banana
-Cinnamon
-Water, Ice and Blend
Enjoy :)!
Stay Fit, Stay Healthy!
Jocelyn