Strawberry Shortcake Protein Cupcakes
Hey Everyone,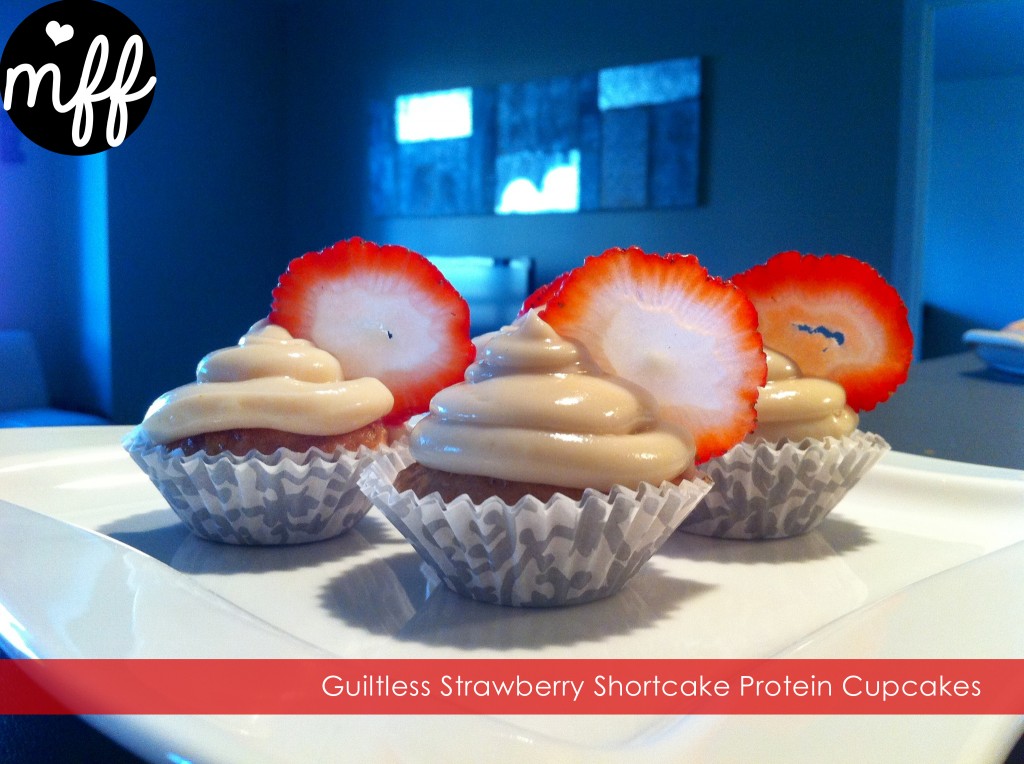 So today I hit 300 Likes on Facebook and to celebrate, I created this recipe in my head on my way home from the city tonight and thank goodness it came out exactly how I wanted it to
Hope you guys enjoy!!
*Note: This recipe is gluten free, wheat free and aside from the eggs dairy free
Yields: 24 Mini cupcakes
—-
Here is what you'll need: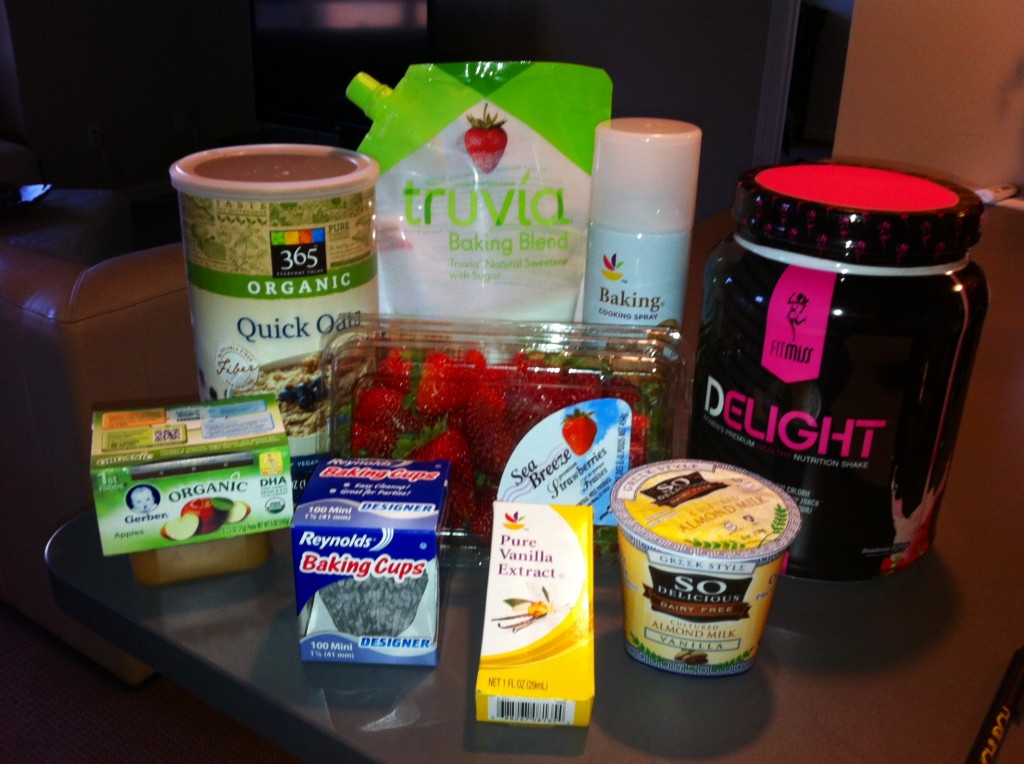 Ingredients:
4 scoops of Strawberry Whey Protein (I really love this Fit Miss Delight Strawberries and Creme Protein Powder which you can purchase at bodybuilding.com, but any Strawberry flavored Whey should do!)
1/2 C of Oat Flour (If you don't have any at home or in your local grocery store you can put oats into a food processor and blend until very fine but it won't be as fine as the store bought oat flour so I highly recommend you wait to bake these till you can purchase it)
2 jars of Gerber's 1st Food Organic Apple Sauce (I like using baby food because I know it has been processed, there isn't any added sugar and its super smooth unlike the texture of most normal apple sauce)
1 tsp of Truvia or Stevia 
1 tsp of Vanilla Extract
1/3 Cup of Water
1/2 tsp of Sea Salt
1/2 tsp of Baking Powder
3 – So Delicious Vanilla Almond Milk Yogurt
1 Egg, 1 Egg White
Mini Baking Cups
Baking Cooking Spray
Fresh Strawberries
—-
Preheat the oven at 350 degrees F
In a small bowl combine one whole Egg, one Egg White, Vanilla Extract, the Jars of Gerber (1st Foods) Apple Sauce and Water together until blended.
In a separate bowl combine the Strawberry Whey Protein, Oat Flour, Sea Salt, Truvia, Baking Powder and fold all ingredients together.
Slowly add the wet ingredient into the dry ingredients bowl and mix until fully blended together.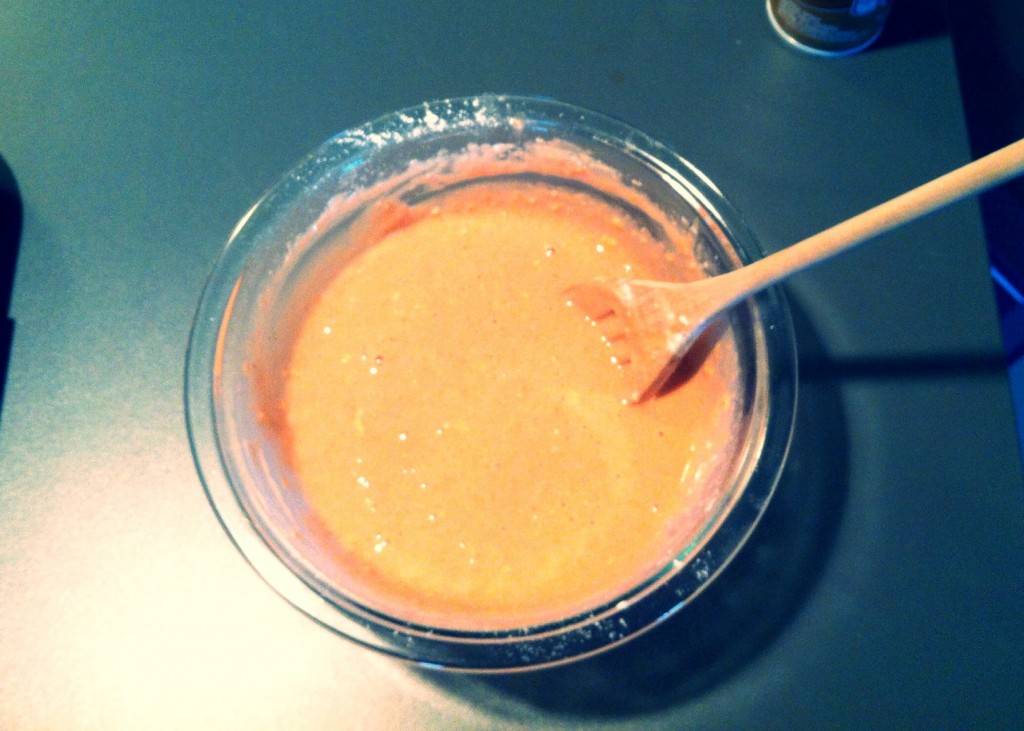 5. Line the cupcake pan with the mini cupcake holders and spray the holders with just a       little of the bit of the cooking spray to prevent any possible sticking.
6. Fill the mini cupcake holders with the batter then add sliced strawberries to the top of each cupcake as seen below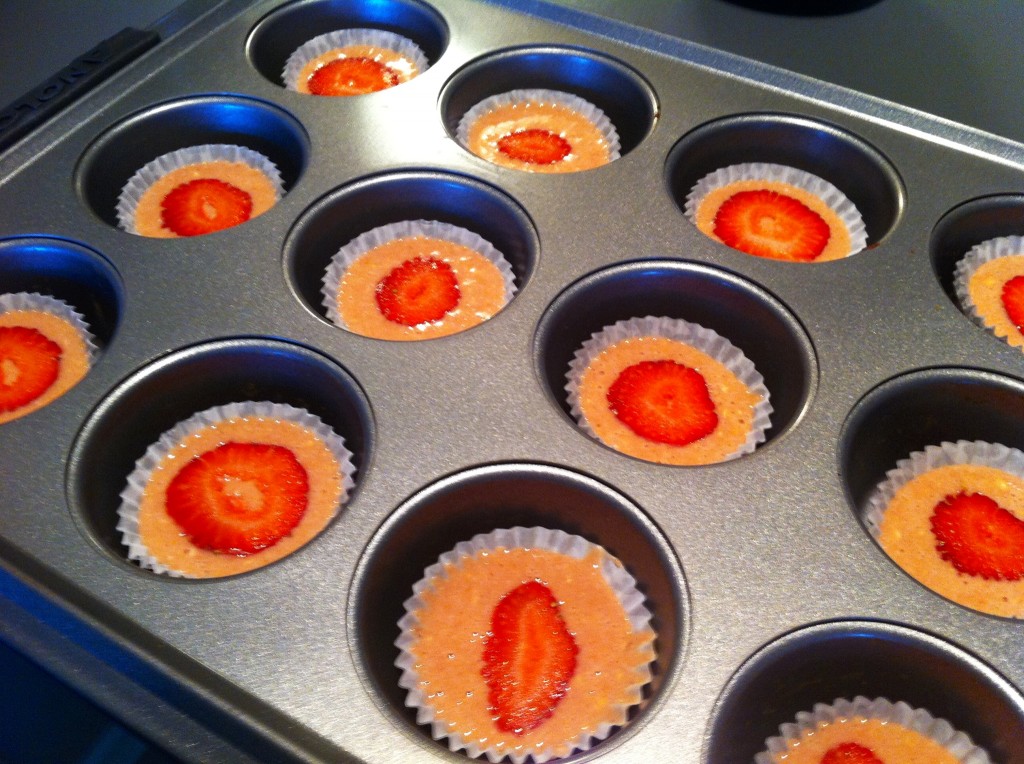 7.  Place the cupcakes into the oven for 15-17 mins (keep a close eye, the mini cupcakes cook quickly
)
8. Let cool.
Frosting:
Take the 3-So Delicious Vanilla Almond Milk Yogurts 

and add 1 tablespoon of Truvia, mix thoroughly until smooth. (Please note: I don't use dairy products in my diet so I enjoy this particular option for yogurt but it's not everyone's cup of tea, Vanilla Greek yogurt is another great option for this recipe if you find that you don't like the taste of Almond Milk Yogurt) 

I put the mixture into a disposable frosting decorating bag and frosted each of the cupcakes.
Optional: Sliced strawberries to garnish