Tilapia, Fresh Salsa, Asparagus and Avocado Dinner – 20 minutes
It doesn't need to take hours and hours to have a great meal, this literally took me 20 minutes from start to finish!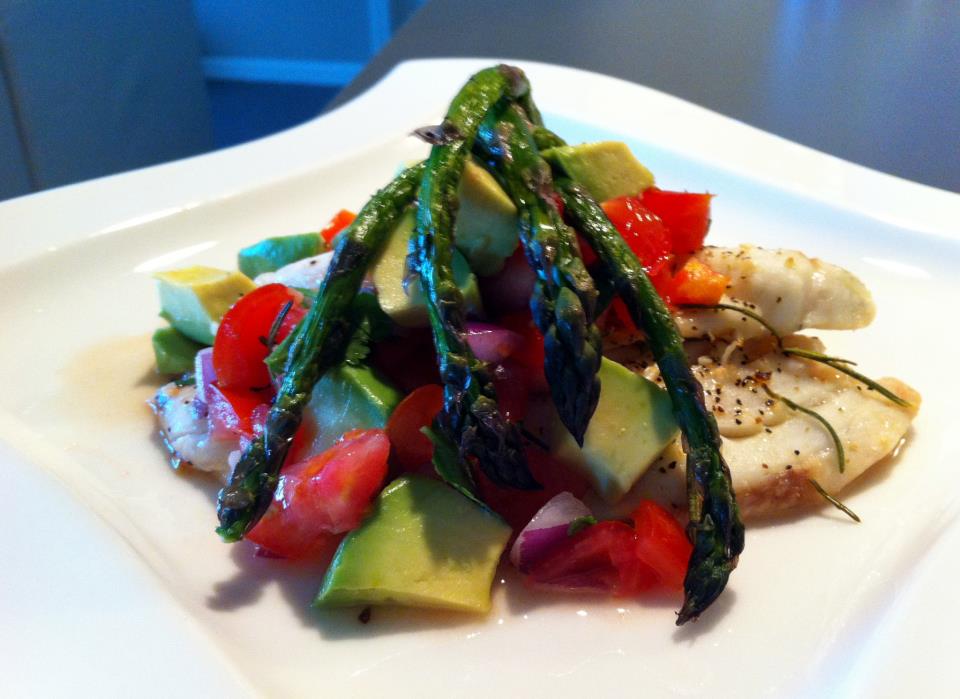 -5 oz of Fresh Tilapia
(seasoned with fresh lemon juice, pepper, fresh rosemary, fresh dill and dried minced onion Baked at 350 degrees F for 15-20 mins)
- Fresh Salsa
(Chopped Tomato, Red Onion and Fresh Cilantro)
- 1 oz of Avocado
- Baked Fresh Asparagus (Dried Minced Onion, Pepper, Sea Salt – 350 degrees F for 15 minutes)

Super easy and so delicious!!!
xo
Jocelyn